Comparing Your Home System Choices
Navigating the world of personal emergency response systems can be overwhelming. To make your decision easier, we've outlined how our Home systems compare.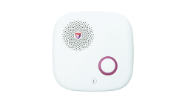 Features


Neck Pendant, Wrist, Voice-Activated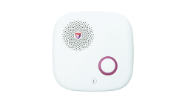 Neck Pendant, Wrist, Voice-Activated


Detailed Comparisons
Voice Activation:Both MGHome+ and Amazon Alexa allow for voice activation, offering hands-free safety at home.
Wearable Options: MGHome+ provides flexibility with neck pendant, wrist wearable, or voice-activated commands. Amazon Alexa requires no additional device, simplifying the user experience.
Connectivity: MGHome+ offers both 4G LTE and a Landline option, accommodating a wider range of members including those in rural areas. Amazon Alexa functions seamlessly over Wi-Fi.